WHO WE ARE
Mingo Aerospace is a world-class MRO with focused capabilities in Cargo Loading System and HVOF Thermal Spray and Precision Grinding repair for landing gear and flight controls. We provide fast-TAT repairs & immediate spares inventory for Telair and Goodrich cargo systems. Our in-house engineering staff drives first-to-market cargo repairs for 787, 777F, 747, A350 and legacy airframes and develops low-cost PMA parts and repair options to provide the best value to our customers.
History
Mingo Aerospace began business in 2000 as a CNC machining and sheet metal fabrication facility focused on Commercial and Defense work. Mingo obtained its FAA Repair Station Certificate in 2005; at this time shifting it's business focus to cargo loading system component repairs. Mingo pursued growth through repairs and selling spare parts to commercial airline customers. In 2010 Telair International granted Mingo Aerospace designation as it's North American Warranty Repair Center for the Sliding Carpet Loading System. Mingo passed from its original ownership group to the Emery family in 2014. During this period Mingo continued its growth trajectory by servicing airline customers and adding specialized capabilities for current and upcoming aircraft platforms.
In 2015, Mingo Aerospace added HVOF Thermal Spray and precision grinding to its capabilities. Mingo has carved an identity as a global center of excellence in Thermal Spray and Grinding for spherical landing gear components and flight control components, focusing on the 737, 777, and Military airframes and adding Nadcap, US Air Force, and Bell Helicopter accreditations.
Mingo joined the Sunvair Aerospace Group in late 2020, and is excited to move forward with its continued commitment to world-class service and quality service to its customers around the world.
2000

Mingo Aerospace LLC Established

2005

Repaired First Cargo Component

2010

Authorized North America Repair Center for QTELAIR Sweden

2011

Expansion to Two Buildings; Upgraded MRP System to Quantum

2014

New Ownership (Privately Held)

2015

Thermal Spray Capability

2016

Plating Facility to Support Thermal Spray Repairs

2017

New Facility

2018

First Articles for 787, 77F and 747-8

2019

Accreditations

NADCAP, US Air Force, HUBZONE

Accreditations Bell Helicopter

2020

Mingo Aerospace joins Sunvair Aerospace Group
Our Values
Safety above all else

The safety of our employees and our customer's passengers above all else.

Fanatical attention to our customers

We are fanatical about customer support, communicate openly and are accessible and responsive. Our customers know they can count on us.

Problem solvers

We constantly look for opportunities to improve our process and expand our capabilities. Our solution orientation enables us to deliver unique repairs that solve our customers most complex problems.

We do what we say

We value and reward accountability, which means, say what you do and do what you say. We leverage communication at every level to build confidence and trust both internally and externally.
If these values reflect your own, take a look at our available jobs. We'd love to meet you.
Available Careers
Linked In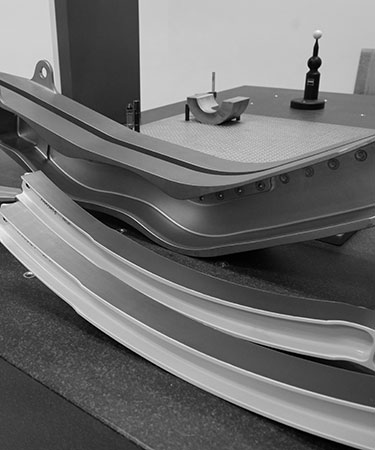 Our Customers
Worldwide Support for Commercial Aviation & Allied Air Forces
Mingo Aerospace serviced parts are flown on more than 50 airlines and militaries in over 20 countries. We also support OEMs and other repair stations.