Mingo Air Chillers and Wine Chillers
October 14 2016
Mingo has officially shipped our first B/E 600-1 Wine Chiller Freezer! Did we mention – Happy Friday!
Air chillers and galley refrigeration repairs along with thermal spray are Mingo's two most recent product line additions.
The featured B/E 600-1 unit is the first repair/overhaul chiller unit shipped under our first large airline customer LTA specifically for air chillers.
We repair almost all B/E and Aerolux units. We also keep a large exchange and sales inventory to support industry leading TAT.
Please reach out to info@mingoaerospace.com for more information, or see our services page mingo.aero/services or search capabilities by part number.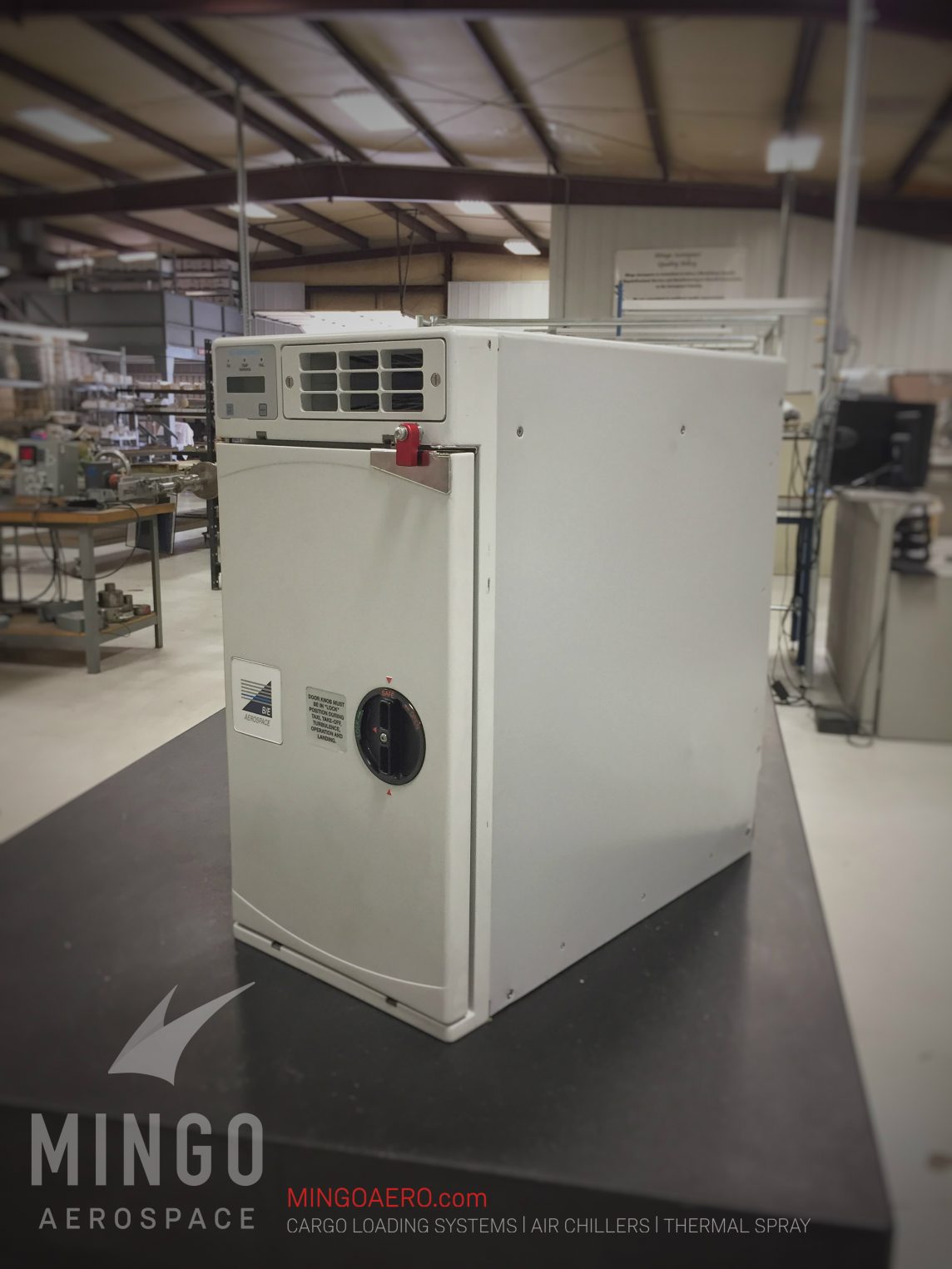 B/E 600-1 Wine Chiller Freezer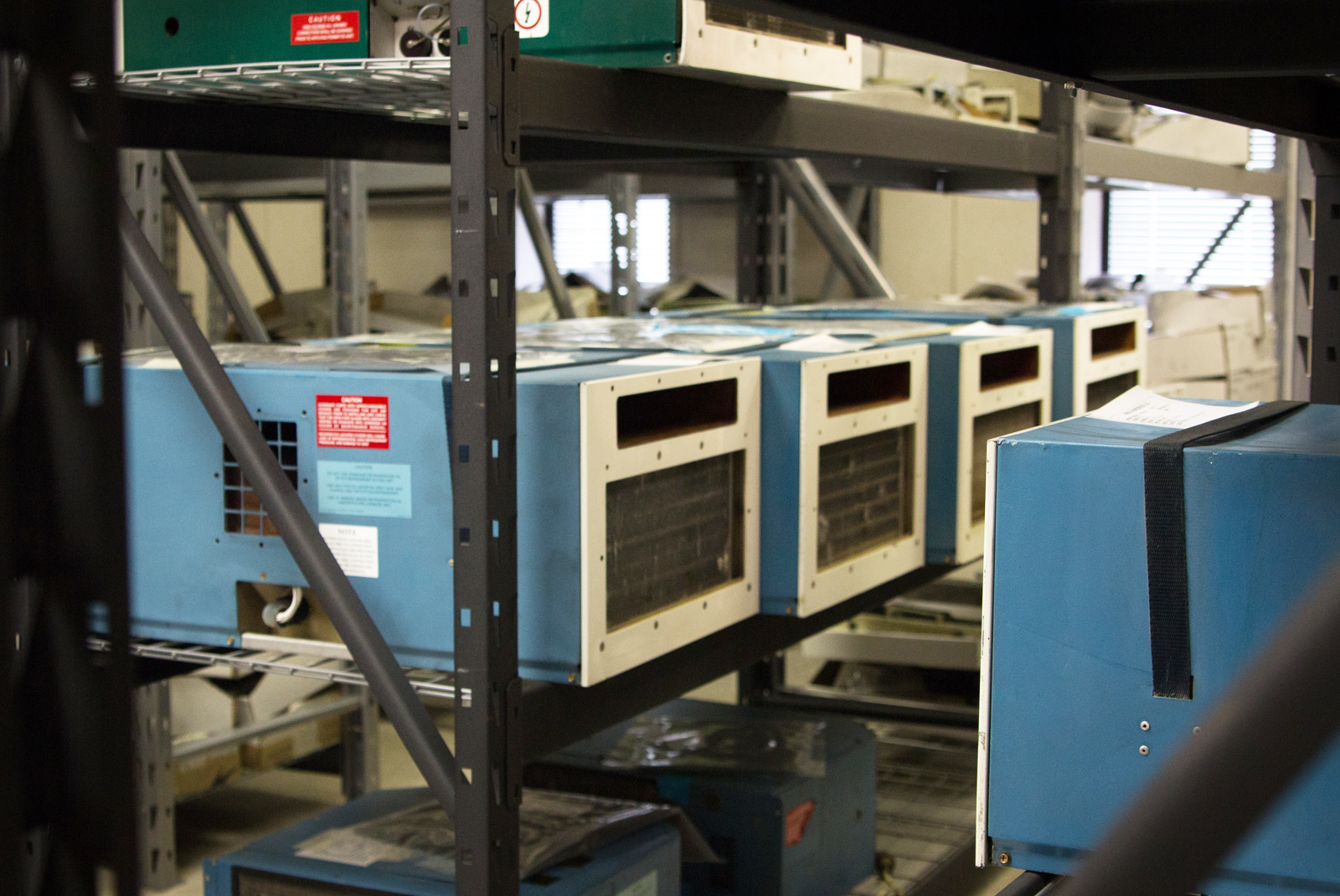 B/E 355-1 Air Chiller and Mingo's large in-house air chiller inventory
Mingo Adds Thermal Spray Capability
July 08 2016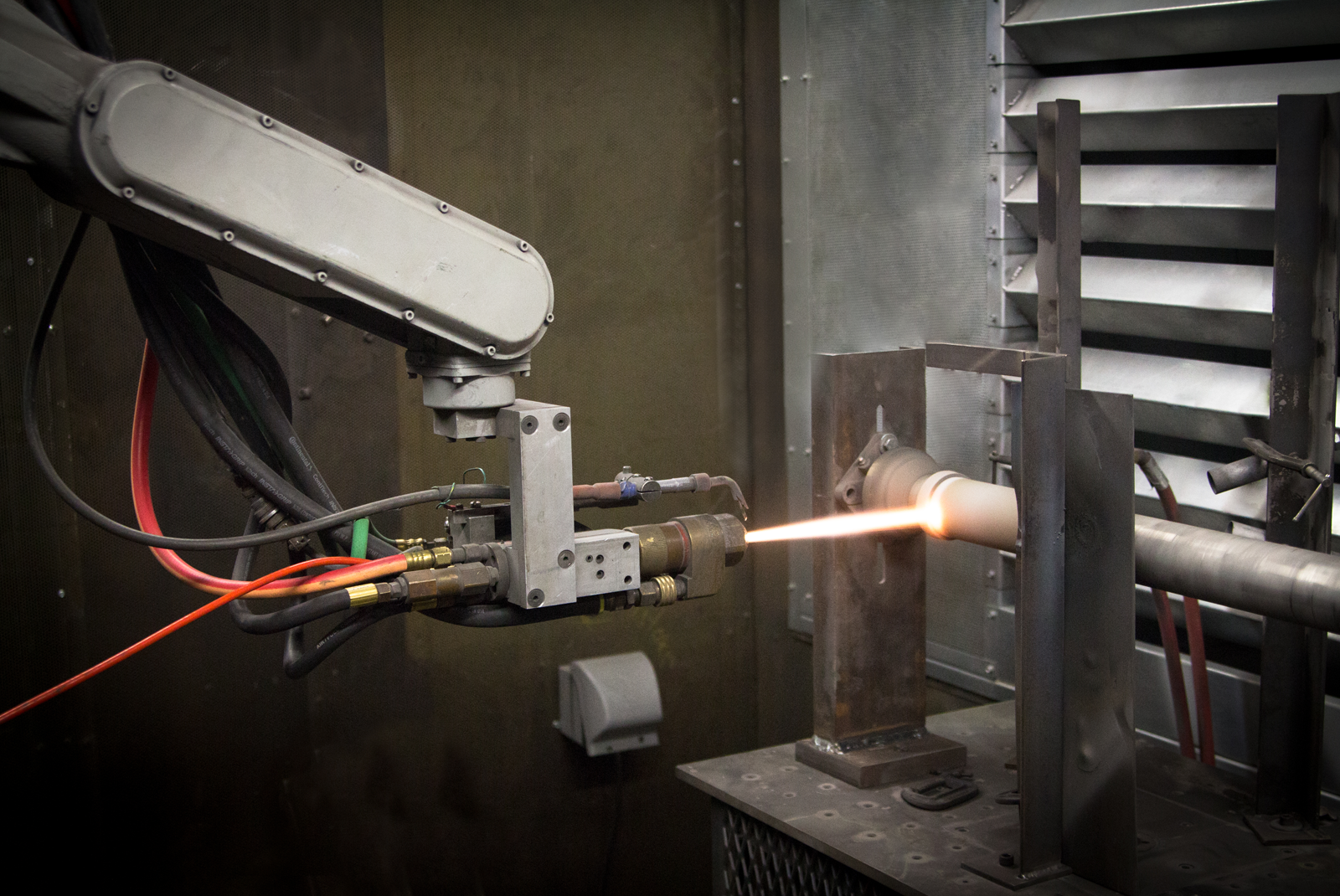 Mingo Aerospace is proud to announce the addition and final FAA approval this past week for our thermal spray facility.
Mingo's leadership team has many years of collective experience in the thermal spray industry. Our President, Bill Emery, has been involved since thermal spray's early days of adoption into the aerospace industry as a wear preventative coating. Our Quality, Sales, and Operations team also have many years of experience with the thermal spray process. We look forward to quickly adding additional capacity and aligning ourselves with strategic partners both on the aerospace side, and to support the oil and gas industry through our sister company, Mingo Manufacturing.
Mingo has a fully functioning metallurgical lab to support our thermal spray facility, and will be adding precision grinding capabilities Q4 2016.
Mingo will institute wise and lean manufacturing in order to provide our customers with industry leading turn-around-times, competitive pricing, and excellent service and support.
Please contact Mingo Aerospace for additional information, questions, or repair opportunities info@mingoaerospace.com.